This is the first trading outpost managed and maintained not by admins but by players.
We offer some advantages over the planetary trading stations and are easy to reach for anyone with a Jumpdrive.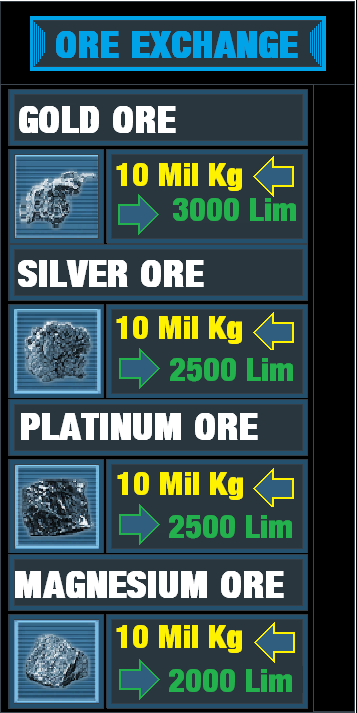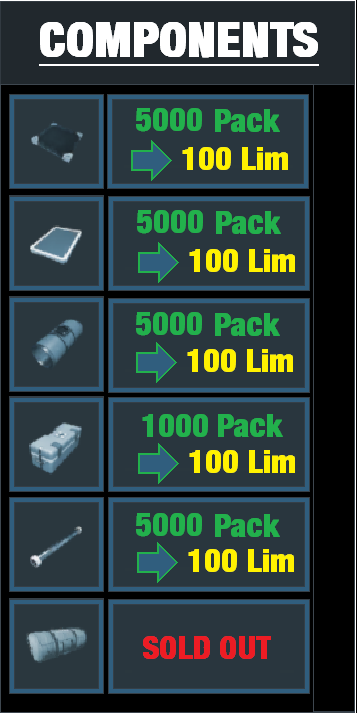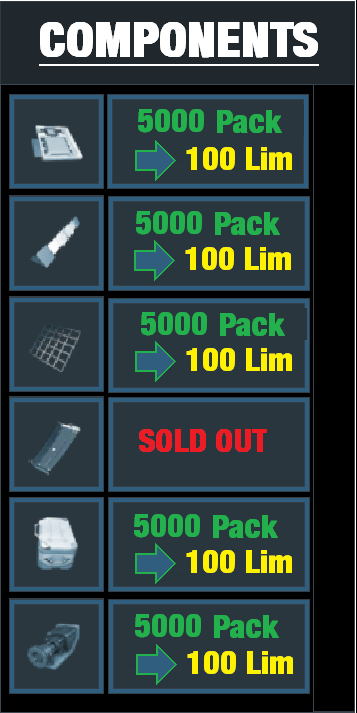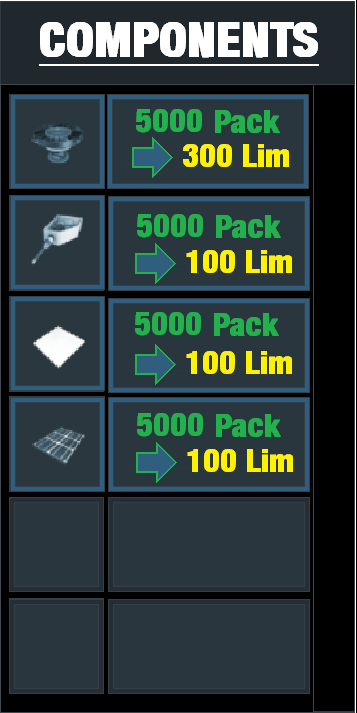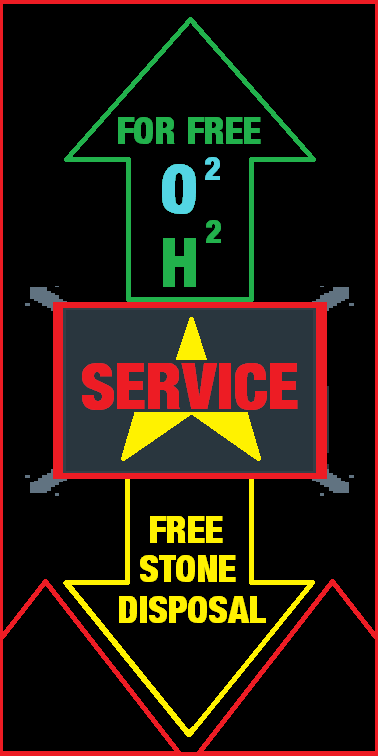 The advantages in overview
- Safe trade zone in the space -
- No danger from Raider -
- reachable from any point -
- no troublesome landing on a planet -
- Jump directly out of the zone via jumpdrive -
- Direct trade and no effort to refine ores -


We realize that not everyone has a transport ship with Jumpdrives. Therefore, we offer a transport of goods for a small service charge of 100 Limiterium.
The coordinates of the meeting point can be freely chosen by the customer.

We are happy to make individual offers for our regular customers
Customers who visit us on the Helix receive a Spacecoin as a thank you every 10th trade
We offer free refueling with hydrogen and oxygen

-------------
We also gladly accept rock waste for disposal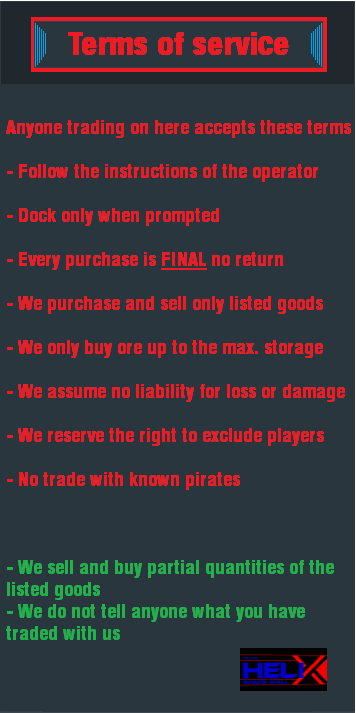 Dieser Beitrag wurde bereits 1 mal editiert, zuletzt von LeXx LeCryce ()